Michelangelo Square (Piazzale Michelangelo) is one of the most beautiful places to visit in Florence Italy. Perched high on a hillside overlooking the renaissance city, visitors can enjoy a breathtaking view of Florence's skyline. A replica of Michelangelo's Statue of David stands in the centre of the plaza.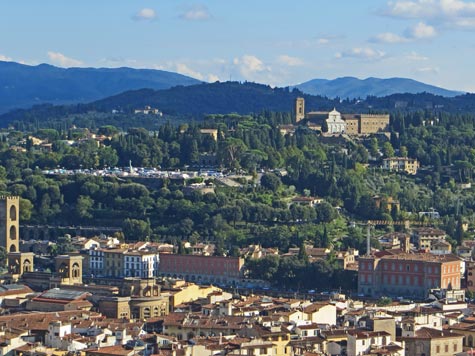 Michelangelo Square, Florence Italy
A number of other attractions can be found in the Piazzale Michelangelo District. Just a short walk uphill is the spectacular Romaneque San Miniato Church. An equally short walk down the hill leads to another piazza with a lovely restaurant. Further down, on the route back to central Florence, is a very pretty rose garden.